<still undergoing construction>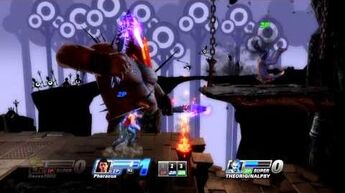 Welcome to the PSABR Wiki!
Edit
Anyone who wants to competitively play Playstation All-Stars Battle Royale can find information here to help improve technical skill or learn more about their character. Make sure to contribute by editing/adding pages, and enjoy your stay.
Make sure to visit psabr.boards.net for more content and discussions on everything PSABR. We are a small community, but we are dedicated to the game we've come to know and love.